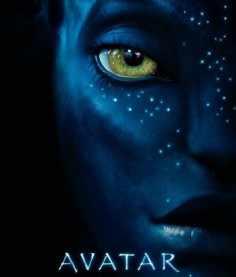 Having received raved reviews, the movie Avatar has proven to be an award winning movie which has left many people spell-bound, returning to the movie not just because of the special effects but because of the moral story found in the movie. While the movie provides a mesmerizing entertainment experience, Avatar also raises several themes related to spirituality and the way we life.
In this posting and the next two, I will reflect on some of spiritually related themes in the movie and raise questions on how the movie can help us to live in a way marked by spiritual depth.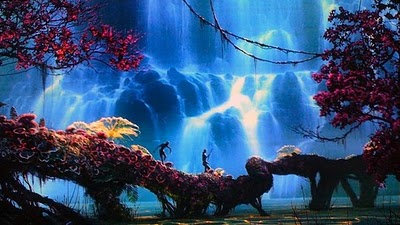 Living on the Earth-like moon, Pandora, the Na'vi people lived in communion with the world. Believing that the energy which animates life is borrowed and must be returned when an individual's life is ended, the Na'vi understand that the same energy which animates them also animates the plants and animals in their world. This understanding of the deep connection with life in all its forms is much like the worldviews of the indigenous people across our planet.
The primary value in life is living for the people, not for individual prophet or advantage. While there is pride and honor in the skills and abilities of individual Na'vi, those skills and abilities are used in the service of the people.
This world view is juxtaposed to the individualistic, profit-oriented value system in which might makes right. The tension of these two world views are historic for human beings not only in conflicts between indigenous people and colonizers but also between values for life based on the common good and the values of market driven capitalism. The tension in the movies is between a life and culture in which all things are interconnected verses an understanding of individualism and autonomy established on hierarchies.
Spirituality causes us to ask the question, "What is worth living for?" For the Na'vi, life has meaning, purpose, and value because one lives for others and for the common good. The colonizers depict other things people commonly live for: financial gain and profit; the power to control others; or knowledge for its own sake.
As you reflect on Avatar, I invite you to consider the question: what is worth living for? I look forward to your comments about this question and the other ways in which the movie inspired you.


© 2010, emerging by Lou Kavar, Ph.D.. All rights reserved.