In one of my courses this week, we discussed a concept in cognitive psychology called autonomy. Autonomy is the belief that individuals, as independent and separate from others, are responsible for their own thoughts and behavior. A person is able to change thoughts and behavior patterns because they belong to that person and that person is responsible for them. Change happens when someone takes responsibility for self and makes the change occur.
It's a simple premise that makes sense to most people. While the values behind this premise clearly reflect American cultural values of personal freedom, independence and, yes, autonomy, it a concept that's difficult to translate in cultures organized on collectivist principles. In collectivist cultures, personal identity is understood as coming from the family, the clan, or the tribe. In a collectivist culture, essential aspects of the person are connected to the larger group. Most cultures of the world are collectivist rather than individualistic.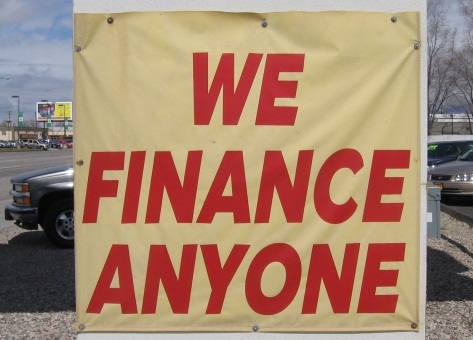 The discussion of autonomy moved into an interesting digression when one student commented about the role of autonomy in the current economic crisis. It was his thought that, based on autonomy, the current economic crisis was caused by people not taking responsibility for decisions they had made regarding issues of personal finance: over-extending credit cards; taking out mortgages with terms they couldn't meet; and depending on the government for unemployment benefits.
As one could predict, his comment led to some quickly heated discussion. One woman offered another perspective on autonomy. She asked about the role autonomy played in decisions by politicians, banking executives, and other financial chiefs to create policies and financial products that were deceptive or high risk. In other words, based on the construct of autonomy, weren't these the people responsible for the financial crisis?
While the political lines were drawn in the debate about cognitive theory and the construct of autonomy, I interjected a thought: both sides of the argument were approaching human behavior from an individualistic perspective. In this perspective, someone had to be responsible and someone had to take responsibility to fix the problem. What about a collectivist perspective in which all of our identities are connected to the larger group. This was a harder construct to discuss, but a woman from Nigeria understood immediately. "We," she said, indicating the class, "are responsible. We helped to make the system. We liked it when it worked. We all got hurt by it." As the discussion grew quiet, I recognized that the woman from Nigeria understood that responsibility was shared by the larger community.
Spirituality is about the way we live with self and with others. Our inner experience of the transcendent dimension of life shapes our actions and our relationships. From this perspective, we can understand that individualist understandings of human behavior fall short of acknowledging the very real community dimension of our lives together.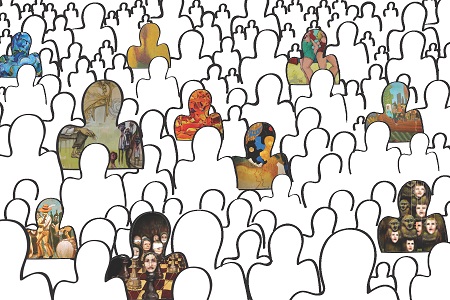 While I believe that there is merit in considering the ways each of us may have made decisions that contributed to the problems we face as a country and as a world, pushing blame to others doesn't lead to a solution. Instead, spiritual dimension of our lives should cause us to consider how we, as people who live as families and communities, can work to positively create change to make the world a better place. Doing that means taking responsibility for ourselves and for our communities.
As a Christian, reflecting on the New Testament book, Acts of the Apostles, I am struck by the interconnection between the individual and the community. While there were clear leaders, Christians were known for how they formed community: they sold all of their possessions and provided for each other based on each member's needs; they were known for their love for one another; and because of the care they showed to each other they were first called Christians.
With a focus on autonomy, it's difficult for us to form communities of any kind, whether they are spiritual communities or neighborhoods where people actively support the lives of its residents. Yet, an authentic spirituality challenges us to live with others in ways that support the greater good. Could it be that the economic challenges we face are an opportunity to reassess the ways we live with others and work toward the greater good? Perhaps a heartfelt spirituality can open us to more creative solutions to the challenges facing us today.
© 2010, emerging by Lou Kavar, Ph.D.. All rights reserved.