It's a question in a variety of settings, from a variety of different people. I was surprised to read that a poll within the United States recently asked the very same question. The results were surprising to me. The question: is Christianity compatible with capitalism?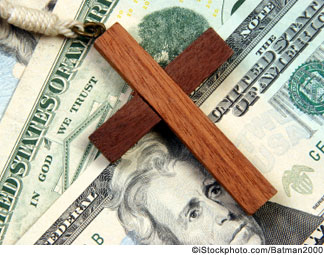 The Public Religion Research Institute in partnership with the Religion New Service released the results of a poll of 1010 adults in late April. The result was that 44% of Americans viewed free-market capitalism as being at odds with Christianity; 36% saw no incompatibility. As to the others – well, they weren't sure.
It surprised me that the largest group of respondents understood that capitalism was contrary to the teachings of Christ. It's not that I think that the teachings of Jesus are unclear. Among the sayings attributed to him are these statements:
Give to anyone who asks you (Luke 6:30)
If someone wants to sue you and take your coat, give him your shirt as well (Matthew 5:40)
Don't store up treasures for yourself on earth (Matthew 6:20)
Such words just don't square with an economic philosophy free-market capitalism: a system in which goods and production are privately owned, are priced based on supply and demand, with minimal outside regulation. While many wealthy individuals in America espouse free-market capitalism while also claiming to the Christian, amassing private wealth is contrary to the way in which the early Christians lived.
No one claimed any of their possessions as their own but shared everything with each other… there were no needy persons among them. Those who owned land or houses sold them, brought the money from the sales and put it at the apostles' feet, and it was distributed to anyone who had need. (Acts 4:32-35)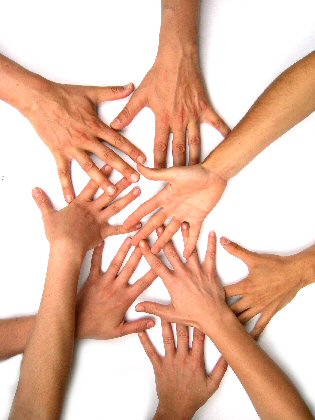 Let me be clear: I don't live the way the early Christians lived. I don't always give to pan-handlers nor do I respond to every request I receive for a charitable donation. I also save for retirement, own a car, and a home. At the same time, I don't believe it is either moral or ethical to make money at the expense of others, to take advantage of others for profit. I also support economic reform as a principle rooted in my beliefs and spiritual life. Fundamentally, I can find no way in which a capitalist system can be ethical. Capitalism requires that the few get rich at the expense of the many. Free-market capitalism allows the few to get as rich as they can without regulatory safe guards to protect others.
My surprise with the poll is that the largest group of Americans in the poll seem to recognize that Christianity is incompatible with capitalism. Given the political power of conservative groups like the Tea Party, I had thought most Americans would find no contradiction between Christianity and capitalism or, far worse, that capitalism was rooted in Christian ideology. (In April's poll, 56% of Tea Party members stated that capitalism is consistent with Christianity.) It's encouraging that a large portion of those who consider themselves to be Christian can identify the ethical limits of our economic system.
The way in which we live is based on our fundamental beliefs and attitudes. Taking advantage of others for personal gain is the outgrowth of a belief that one is somehow better or more deserving than others. This position is contrary to the Judeo-Christian understanding that each person is a unique reflection of the Divine and that all of us are children of one God, therefore brothers and sisters to each other. In other words, the Judeo-Christian tradition understands the relationship among people as a community in which each person should be treated with dignity. The values of free-market capitalism just don't fit within that framework.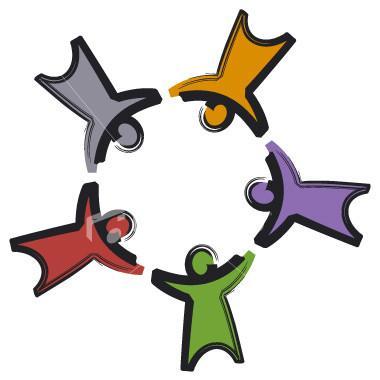 The majority of the American population considers itself to be Christian. The predominant view among Christians in the United States is that their faith is not compatible with free-market capitalism. Yet, those in political power continue to eliminate regulations meant to protect people from financial exploitation. While I find the political climate in which we live to be very distressing and contrary to my beliefs, in this circumstance I find the words on George Bernard Shaw to be appropriate: "Christianity might be a good thing if anyone ever tried it."
© 2011, emerging by Lou Kavar, Ph.D.. All rights reserved.