We stood in line and waited. And we waited. And we waited some more. The wait was almost three quarters of an hour. While time passed as we talked and laughed, waiting marked most of the day. It was our last planned summer outing: a day at a water park with a group of friends. While we were at the park for five hours, we rode only five slides.
Sitting at a table nestled in a grove of trees drinking ice tea and eating overly priced snacks from the concession stand, we considered how much it cost to ride each slide based on our average wait for the slides and the ticket price. One member of our group – the one with the MBA – did a quick cost-benefit analysis and noted that per slide it would have been cheaper to get the "fast-pass" ticket. The fast-pass allows the holder to go to the front of the line at each slide. The fast-pass was another $20 on top of the $40 admission price to the park.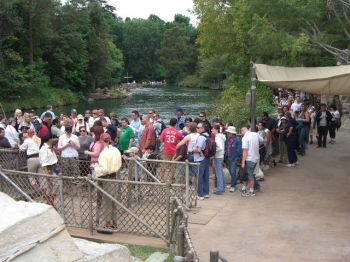 "It's not that I couldn't afford it," one friend commented. "It would mean we'd get on more slides rather than just waiting in line. But I don't think I'd want to buy one. It really isn't fair. Most people who come to the park can barely afford the park admission let alone the fast-pass. Is it right to support a system that gives a special benefit to people who pay more money?"
He raised an interesting ethical question. Are societal advantages based on the ability to pay – based on class — fair?
That evening, while in the car running an errand, the local NPR station was promoting an up-coming program. The program was about ethics, morality and health care in the United States. The announcer asked the question: is it moral for people who can afford large homes to also receive better health coverage than people with fewer financial resources? While the issue of housing and health care is more substantive than waiting in line at an amusement park, this was really the same question raised earlier in the day at the water park: are the advantages society awards to people of a higher class fair? Are they ethical?
In the United States, we profess a belief that all people are created as equal to each other. While I affirm the equality of all people, I also recognize that our society does not treat people as equal. While many people are quick to point out inequity based on race, gender, age, abilities, or sexual orientation, perhaps the most pernicious inequities are based on class. The differences of class results in unequal treatment in every aspect of life: access to education, the affordability of safe homes and neighborhoods, the quality of health care as well as the selection and amount of food. These inequities result in vastly different quality of life and life-span between rich and poor. Is it fair that because one is born to a lower social class that one is likely to live a shorter life?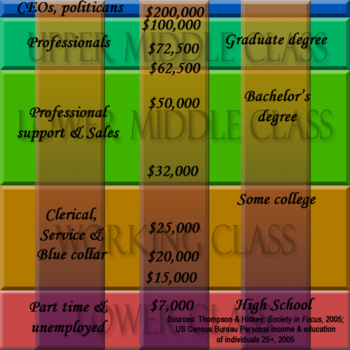 There is a myth that people who work hard are rewarded for the effort. It's a myth that can be traced back to the founding of the American colonies and is rooted in what's commonly called the Protestant work ethic. As I look at the lives of the people who have minimal income, I have to admit that they probably work much harder than I do in order to maintain a modest standard of living. For example, it's not unusual for single parents to work two jobs in order to pay for day-care and the needs for their children. While juggling two jobs, raising children, and maintaining a home, many working mothers still live below the poverty level.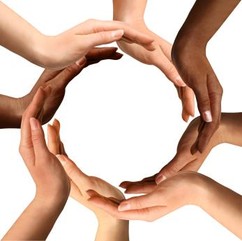 Spirituality is about the way we live. A spirituality that merely assures my own well-being but doesn't open me to a compassionate response toward others is reflective of self-indulgence rather than an integrated approach to spirituality. As a person committed to living in a way that reflects a spiritual dimension in life, who understand that spirituality is the source that shapes and colors our day to day decisions and interactions, I find it necessary to ask some difficult questions. How do we view and understand the role class plays in society? Do we recognize that the choices we make reinforce the class based systems that characterize our societies? Is it right for people to have the quality and length of life limited because of their social class? These are very difficult questions – ones we probably prefer to avoid considering. After all, isn't it easier to accept the basic belief that people get what they deserve from life – that if you work hard, you'll succeed – meaning that if you didn't succeed, you really didn't work at it. Of course, we have each had the experience of working very hard for something, doing the very best we could, and still not achieving success. Yes, our experience tells us that society's assumptions about hard work and success just aren't true.
The decision to purchase a fast-pass to get on slides at a water park is clearly a small thing. Yet, we begin to bring change in the world by making small decisions in daily life based on our values. Over time, the pattern of small decision to promote equality can lead to large changes in a society. Perhaps if we can make enough small decisions to not buy into a class-based society then society will reflect the truth that we are all created as equal to each other.
© 2011, emerging by Lou Kavar, Ph.D.. All rights reserved.