As we gather around this table, we pause to give thanks:
For the gift of life that enables us to be here today;
For kindness and love shown to us by others;
For the wonder of our planet that surrounds us with beauty and bounty;
For hope that goodness will be with each of us each and every day;
For the opportunity to break bread and share a meal in gratitude with others.
On this Thanksgiving Day, we remember:
Those who do not have food to eat;
Those in need of care to relieve their anguish;
Those who have lost hope for the future;
Those who suffer because of political oppression;
Those who are marginalized for being the unique people they were made to be.
In gratitude, as we share this meal, we look forward to another year to love, to laugh, and to do what we can to make the world a better place for all people.
Amen!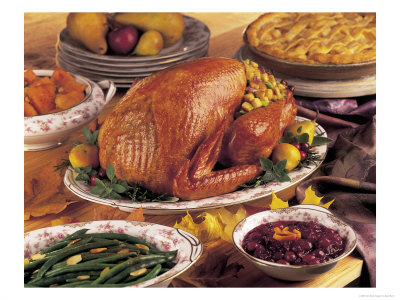 © 2011, emerging by Lou Kavar, Ph.D.. All rights reserved.