As twilight falls, I sit in a favorite chair in my study. The glow of the candles casts shadows in the room from their placement near an icon in a corner. In the stillness, I begin to sing a familiar hymn:
O come, O come Emmanuel
And ransom captive Israel….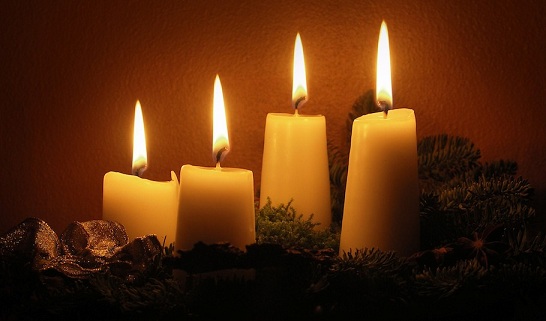 The weeks before Christmas known as advent are a time of waiting, watching, hoping, and expecting. It's a time marked by longing for a new birth of God's presence in the world. It's a time of quiet and stillness that's far different from the business and noise of holiday shopping and parties.
The verses to the traditional hymn, O Come, Emmanuel, have their origin in the writings of the Hebrew prophet Isaiah. The hymn itself traces its roots back to the 8th Century CE. Over the centuries, its verses have been sung at evening prayer in monasteries. One verse is chanted each evening during the week before Christmas as a solemn prayer that God would come to bring hope, healing, comfort, and liberation.
While this ancient tradition is part of my own advent practice, I am struck by a certain dichotomy found in the words of the hymn. This dichotomy reflects a tension within Christian spirituality. Each verse is an earnest prayer for the Holy One to come into some aspect of life where there is brokenness or sorrow. The refrain conveys a call to joy based on the hopeful conviction that the Divine presence will heal all brokenness. Yet, in the midst of the longing, a fundamental affirmation of Christian faith can't be lost: that the core of who we are most deeply is a reflection of the Divine. As George Fox, the founder of the Quakers, said so clearly: "There is that which is of God in everyone." In other words, we long for God's presence yet God's presence is already deep within us.
Perhaps it is part of human nature to not be able to grasp that we carry within us a deep, profound connection with the Source of all Life. In our day to day living, we are simply more aware of our limitations and failings that we are of the wonder of our being.
The advent tradition of watching and waiting for the coming of God provides an opportunity to focus our awareness on the experience of God's presence which is already within and around us. The Divine presence permeates our lives. It is found in the people we meet. This sacred presence animates the world around us. The anticipation of God's coming has more to do with our willingness to be more fully awake to the mystery that permeates all of life. This mystery also stirs within us, drawing up toward wholeness and completion.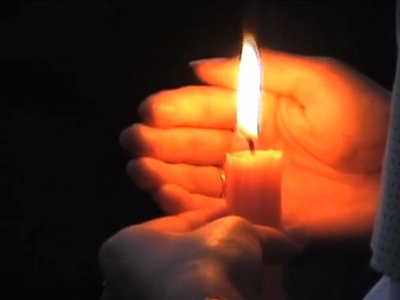 Yes, our experience is that we need to be ransomed from the things that hold us captive, to be released from the things that limit us, and to be bound intimately in deep connection with others and the Divine Source. These are the prayers of the verses of this advent hymn. At the same time, as we awaken to the awareness of that energy and presence which liberates, brings wholeness, and draws us intimately to others is a fundamental part of who we are, we have good reason to find joy in life.
O Come, Emmanuel. Yes: Emmanuel, that is "God-is-with-us." We anticipate how the God who is with us will be found in new and unexpected ways.
© 2012, emerging by Lou Kavar, Ph.D.. All rights reserved.