In an earlier piece, I explored a basic process for meditation for those who are starting a meditation practice. Continuing on this theme, I'd like to explore some of the differences related to meditation between Christian and Buddhist approaches. Of course, each great religious tradition maintains a tradition of meditation. However, my personal study has primarily been in these two traditions.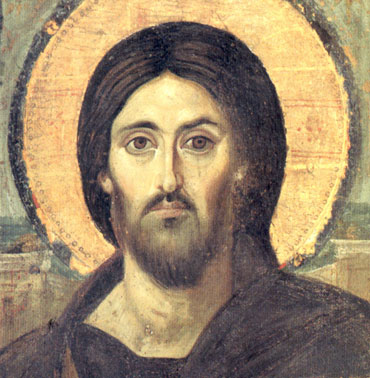 Within the Christian tradition, meditation falls under the broader category of contemplative prayer. There are practices specific to contemplation, discursive meditation (which engages imagery and mental dialogue in a meditative process), and other practice like sacred reading (known in Latin as lectio divina).
A Christian approach to contemplative prayer is based on the understanding that each person is created in the image and likeness of God. Within each person is found something of the Divine essence. Contemplative prayer, in all of its forms, is a process of going inward to be present to the essence of Divinity that is at the heart of each person.
Many great spiritual writers throughout the history of Christianity have explored various aspects of what it means to go inward and be present to God in an intimate way. Spanish writer Teresa of Avila understood the process of going inward as moving further into an interior castle. Syrian writer John Climacus used the metaphor of a ladder to describe this inner journey to union with God.
What's characteristic of Christian meditation is that the process is meant to transform one's life into a person who is more godly and holy. Through contemplative prayer, one moves toward a deeper union or communion with God while laying aside those things that limit such a deep connection.
Unlike religions of the West (Judaism, Christianity, and Islam) Buddhism does not hold a belief in a deity or personal God. At the same time, individual Buddhists may have a belief in a divine being. While the Buddha was very clear in stating that he was not a god, some Buddhists attribute god-like qualities or characteristics to him. Because Buddhism isn't a religion built on a belief in a deity, the understanding of meditation is quiet different from that found in Christianity.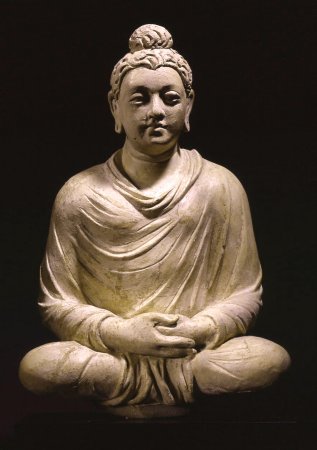 Buddhism does hold beliefs about karma and reincarnation. Based on these beliefs, it is important for each person to strive to be the best person possible and to achieve enlightenment. Therefore, meditation is understood from the perspective of self-improvement and personal growth.
In North America today, two forms of Buddhist meditation are commonly found: mindfulness and compassion meditation.
Mindfulness is the practice of being fully present in the moment. This practice most often begins by following one's breath and being aware of each breath. At the same time, any activity can be done mindfully: washing dishes, eating a piece of fruit, or walking. Mindfulness can be considered the basic form of Buddhist meditation.
Compassion meditation is a practice found in Tibetan Buddhism. There are several dimensions of compassion meditation. Using mindfulness as foundation, compassion meditation begins with a tradition of "mind-training" which enables one to focus the mind in ways that are beneficial for self. Beyond mind-training are particular meditation practices, like the Four Immeasurables, in which a person focuses the mind on compassion and happiness for self, a loved one, those with whom a person has difficult relationships, and ultimately the world. An advanced aspect of compassion meditation is to draw the suffering of others into one's self in meditation..
When considering compassion meditation, it's important to remember the advice of the Dali Lama: compassion toward self is the most important part. Without it, there is no compassion for others.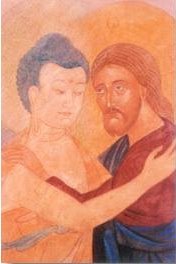 Both Christianity and Buddhism have long histories. Within each religion, there are many different forms of meditation. These brief paragraphs are meant only to provide a context for considering some fundamental perspectives of two traditions. Based on these brief summaries, you may find yourself more drawn to one tradition than another. For both traditions, there are many books and media resources available to help you learn more about specific practices. Of course, finding an experienced teacher is always helpful when starting a meditation practice.
© 2013, emerging by Lou Kavar, Ph.D.. All rights reserved.