I sat on the bench of a picnic table. A short distance in front of me, a steep hillside dropped down to a stream of blue water fed by glaciers. Further on the horizon were majestic mountains. For about two hours, I enjoyed this view while watching the skies change. It was one afternoon during my summer vacation in the Canadian province of Alberta.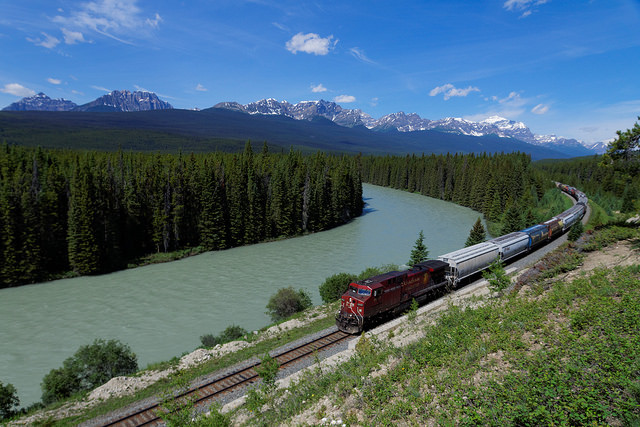 I spent two weeks in the Canadian Rockies. The trip began in Waterton Lakes Park, the Canadian National Park across the border from the US Glacier National Park. The trip would end about ten days later in Edmonton, the northern-most major city in Canada. On the way, I hiked along lakes, into canyons, and up to the edge of glaciers. All around, I was struck by the beauty of the mountains, awed by the formation of glaciers, and delighted by grizzly and black bears as they'd binge-eat on dandelions and wild flowers. The routine of my daily life, typically spent in front of a computer screen, faded to the background. For two weeks, I put away the smart phone and only occasionally checked email after dinner when resting in a hotel.
On the day I sat at the picnic table, I found myself becoming increasingly aware of my surroundings at that roadside rest. While I heard the occasional sounds of cars in the distance, the spot was relatively free of human noise. Instead, I heard the flow of the stream, the birds, and the buzzing of insects. In that place, I began to consider how limited my day to day awareness actually is.
As a professor, my days are typically filled with details that really are of little consequence. I check to see what assignments have been turned in, what email I need to answer, and what appointments I need to keep. While my colleagues and I take all these matters quite seriously, and while I find teaching to be meaningful, the truth is that these tasks are rather insignificant when compared with the panorama of life I focused on that day in the Rockies.
Further, like most people, when I concentrate on my work, it's as though I have tunnel vision: nothing else seems to exist other than me and the work I am doing. That's just how it is when we concentrate our attention on something. In that focus, everything else falls out of my awareness. Yet, whether I am aware of it or not, life has been continuing at the very spot I sat in the mountains for millions of years without me. While it seems so obvious to say but when I take my work and my responsibilities very seriously, I often forget that life continues to happen everywhere on Earth without my awareness of it.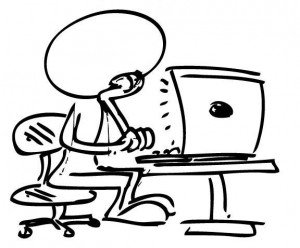 When I was in the Canadian Rockies, I was very careful to observe the signs I saw which asked that I not leave a human footprint during my visit to the wilderness. I was careful to take with me wrappers from energy bars and to place empty water bottles in the recycle bins found in the parking lots at trail heads. I wanted to be sure that I didn't spoil the environment I encountered.
Now I'm home. I'm back in front of the computer writing. I have to pause and deliberately break my concentration to become aware of what else is happening around me. In the background, I hear the hum of the clothes in the drier. A car just passed by in front my home, slowing for the speed bump then moving along. Now the air conditioning has kicked in. While that spot in mountains that I recall so vividly is a few thousand miles away, it might as well be a million miles away. It seems so far removed from my day to day routine that it's difficult to believe I was just there a few days ago.
However, today, something else is part of my awareness. The way I am living does indeed leave a foot print in the mountains of Alberta. As the drier uses creates heat used to dry my clothes, as the car driving down the street on which I live is propelled by the engine, and as the central air conditioning system that assures my home remains a comfortable temperature during the humid summer of Atlanta, I am using resources from places like the Canadian Rockies and replacing those resources with carbon dioxide and other pollutants. Whether I am aware of it or not, the way in which I live day to day leaves a large foot print in the Canadian Rockies – a foot print which is melting the glaciers as Earth becomes warmer and climates change.
The way in which we live day to day has a significant impact on life throughout the planet. Yet, we act as though it isn't happening. We're just not aware. Our focus is far too narrow, fixed on what's directly in front of us. Worse yet, some actively deny that we're a cause to the problem of climate change despite the enormous evidence to the contrary.
It's true: on my own, I can do very little to change the way living today impacts the planet. I can recycle all that I'm able to, adjust the thermostat to avoid using as much energy to have a climate controlled home, and avoid unnecessary trips by car. But on my own, I can't stop the use of fossil fuels and replace them with renewable energy sources.
While I realistically can't live off the grid, I can cut back where I'm able. Further, and perhaps more importantly, I can be more of an advocate for the planet. Even knowing that most of my elected officials from Georgia deny that human activity has any part in climate change, I can still write letters and make telephone calls and express my concerns. I can also write my utility companies and encourage them to invest in the development of alternative energy sources. I can do what I can to reduce the foot print left by human consumption of fossil fuels that's causing climate change around the world.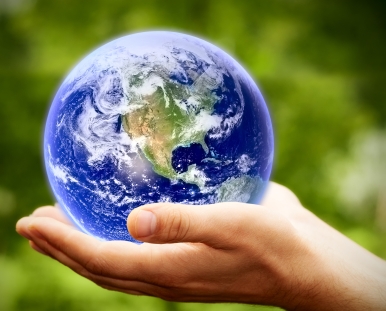 I truly wish more people had the opportunity to just have an afternoon to sit on the bench of a picnic table in the Canadian Rockies and savor the amazing beauty of nature. Perhaps if more of us become active advocates for our planet, future generations of people will have this opportunity. If not, in another few decades, the glaciers, waterfalls, and flowing streams will be gone. All that will be left are memories and pictures of the panoramic beauty I experienced while on my summer vacation.
© 2014, emerging by Lou Kavar, Ph.D.. All rights reserved.