It's much the same this year as it was last year….and the year before that. In the week before the Thanksgiving holiday, many TV shows in the United States have a Thanksgiving-themed episode. They generally follow the same plot: a holiday dinner with family that turns into the height of dysfunction.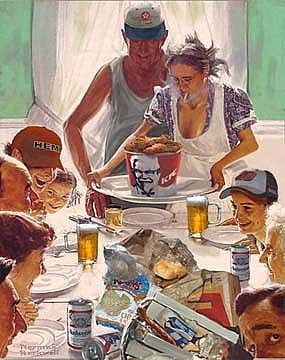 As I recall the Thanksgiving meals I've shared over the course of my life, while there were a few that included some frustrations and hurt feelings, most of them were pleasant enough. As I consider more closely the meals when someone left the table in anger, the cause was usually fairly consistent: a combination of fatigue and unmet expectations.
Based on what is depicted in the TV shows, it would be fair to conclude that there isn't a family in the United States that can be together without significant drama — an including perhaps throwing food at each other. But I hardly think this is the case. Instead, I suspect that on this holiday when more people travel in the United States than any other and when the focus is a grand traditional meal, people often come to the table with heightened expectations for "the perfect Thanksgiving" as well as weariness from the hustle and bustle involved with travel, holiday preparations, and other stresses in life. Is it any wonder that families would have heated moments over the holiday?
Perhaps….just perhaps…it would be better for us all to allow ourselves to look forward to the Thanksgiving holiday and the time with family and friends with a bit more realism. Things probably won't go as planned: the turkey may be dry, the mash potatoes lumpy, someone will probably have a political view with which no one else agrees, and someone else would rather just watch football. Thanksgiving isn't a time to focus on how "picture perfect" life can be. Instead, it's a time to simply be thankful for life as we experience it.
None of our lives are picture perfect. There are good days and bad days and far too many mediocre days. It's always been that way and doubtlessly will be so for future generations. Yet, it's precisely the realities of life (the good, the bad, and the uneventful) for which we give thanks on this holiday.
And so, on this Thanksgiving, perhaps we can be on guard against unrealistic expectations for a "perfect" Thanksgiving meal. It probably won't happen. Instead, perhaps we can learn to live in the moment and appreciate life as it is with those aspects that delight us and the aspects that irritate us. For it's all part of what it means to be alive. And as for being alive: Yes! I'm truly thankful for that!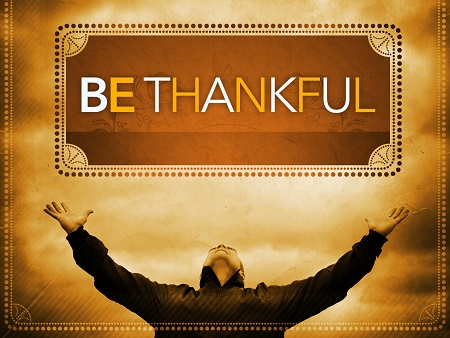 © 2015, emerging by Lou Kavar, Ph.D.. All rights reserved.