April 22: Earth Day. Since 1970, this day has been set as an opportunity for the global community to inspire awareness and appreciation for Mother Earth and her diverse environments. Awareness of and appreciation for our planet requires that we learn to live in more sustainable ways on the Earth. Of course, at heart, the way we live is the focus of spirituality.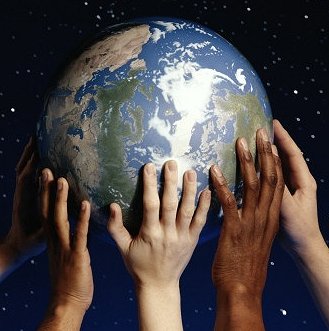 Spirituality is the dimension of our lives which enables us to create, encounter, or discover aspects of meaning, purpose, and value. It is the animating principle which enlivens each aspect of the way we live on Earth. Sustainable spirituality is living in a way which sustains life (our individual lives as well as rich biodiversity of our planet) and understands that the life of our planet is in some way sacred.
There are three dimensions to sustainable spirituality.
First, sustainable spirituality includes the inner journey to growth and wholeness commonly labeled as "spiritual." This is the dimension of spiritual practice which brings inner harmony and balance. While this dimension of spirituality is quite significant in itself, a sustainable approach to spirituality recognizes that the spiritual path is not just about personal growth and development. Instead, the spiritual path leads us beyond ourselves to others.
The journey along a spiritual path leads beyond our own growth to micro and macro dimensions of sustainable spirituality. These are the second and third dimensions of sustainable spirituality. The micro dimension of sustainable spirituality calls us to bring the harmony and balance of our inner spirituality growth to our immediate environment: daily relationships, our interactions at work, in our communities, and other social engagements. It also considers how we live in our immediate environment and communities by being good neighbors to those we know and those in need. The macro dimension of sustainable spirituality calls us beyond self and our immediate community to live in harmony and balance with the planet. This dimension considers our use of natural resources, our commitment to things like recycling and reducing our carbon footprint. As a practice in spirituality, the macro dimension of sustainable spirituality is rooted in our daily spiritual practice. It recognizes that this practice is not just for our own healing and growth but for the healing and growth of the planet.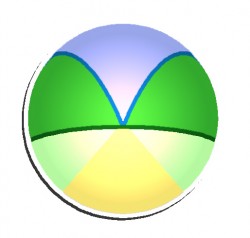 On this fortieth celebration of Earth Day, I invite you to consider what role sustainable spirituality plays in your life. What are ways in which the spiritual dimension of your life impacts the micro and macro dimensions of a sustainable spirituality? How does the way you live (the heart of spirituality itself) impact the environment of your local community and the environment of the global community? These are significant questions to consider for Earth Day 2010.
© 2010, emerging by Lou Kavar, Ph.D.. All rights reserved.