Dusk had fallen as I drove the residential street and turned into the parking lot. I carefully parked my car between two others. I walked to the front of the building and entered the door that led into the dimly lit church. Around the communion table, 30 or 40 candles of various sizes glowed with dancing flames. I took a seat on the right somewhere toward the front. Taking a deep breath, I closed my eyes and allowed my head to clear. After a few minutes, the music from piano and oboe began. Three song leaders sang harmonies to familiar chants with words projected on a screen. For the next hour, I participated in what is known as a Taize Service.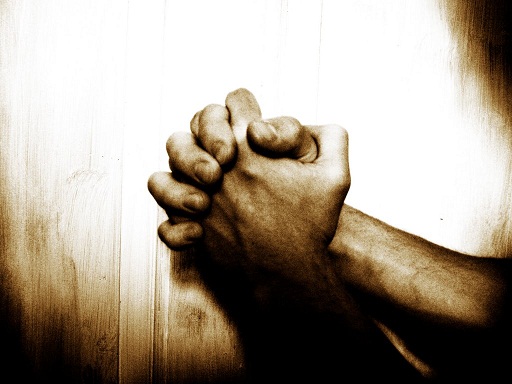 Taize, France is perhaps a two hour drive south of Paris and an hour north of Lyon in Burgundy. Taize is the home of an ecumenical Christian monastic community started during World War II by a Swiss man known today as Brother Roger. By 1950, a small group of seven had dedicated themselves to a shared monastic life that has continued to grow. Now with approximately 100 monks from various countries and Christian denominations, the Taize community blends traditional contemplative spirituality with the realities of life in the 21st Century.
While the monks and affiliates of the Taize community bear witness to justice through pilgrimages of trust to places where war and genocide have scarred humanity, Taize is best known for its style of chant and contemplative prayer. Many churches and other religious communities throughout North America, Europe, Australia and New Zealand host Taize-styled services using chants written by the monks of Taize. These services are interspersed with readings from sacred texts and silence.
About a week ago, I joined the congregation at Decatur United Church of Christ near my home for their monthly Taize service. As I sat in the dimly lit church joining others in the harmonic chants, I found myself bathed in a kind of contemplative warmth that drew me into a deep connection with both the Divine and the world as a whole. It is precisely this experience that makes participation in a contemplative service or group meditation rich and vital.
I maintain a practice of daily meditation. I encourage others to do so. The benefits of regular meditation are numerous and includes supporting heart and brain health, psychological well-being, as well as spiritual nurture. These benefits are also present in group meditation or participation in a contemplative service like Taize. But there's also an added benefit in a group.
When meditation or contemplative prayer is practiced as a solitary endeavor, it's easy to become overly preoccupied with self. Such preoccupation can take many forms, like fixating on meditation techniques, becoming overly bothered by distractions, thinking too much of oneself as a spiritual person, or becoming lost in one's own problems. Contemplative practices with others can be a leveling agent. These communal practices draw us out of self into a shared experience of quiet, leading to an awareness of others who also travel along the inner path.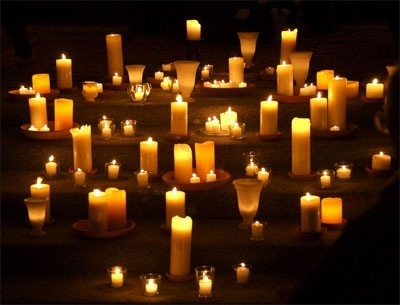 Further, the experience of contemplative prayer and meditation with others enables us to find a common ground with others that is both deep and rich. Through this kind of communal spiritual practice, one comes to understand how others who may be very different from us are also refreshed from the deep well of silence experienced in contemplative circles.
The experience of the Taize service allowed me to join with others, some of whom I know and others I don't, into the silent reality that is usually very private for me. From that space, we experienced a connection through the mantric chants as we prayed for the well being of the world.
At the end of the hour, I left the sanctuary of the church in silence. The peace of the hour continues as a sacred memory that continues to renew my inner being. Indeed, how blest it is to share with others in a time of contemplative silence.
© 2012, emerging by Lou Kavar, Ph.D.. All rights reserved.