A Time for Quiet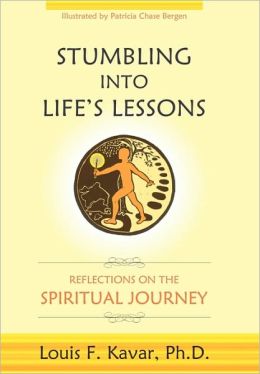 This morning I was walking in the park. A walk is part of my morning routine. After having the required amount of coffee to actually wake-up, I spend about half an hour in prayer and meditation. Following my morning meditation, I usually walk for another 30 minutes in a public park.
Today, as I walked, my mind wandered to a conversation with friends this past weekend. I was in Los Angeles. The trip allowed me to spend time with two long-standing friends, a psychiatrist and a psychologist. As we talked about our work, I heard how my psychiatrist friend went early each morning to the hospital to see patients; from there to his private practice office; and then to the training institute where he also worked. It sounded like more than a full day to me. My psychologist friend had just returned from lecturing in six cities in ten days. He spends much of his time on the road while working with clients by telephone. I wondered if they had much time to be quiet and still on any regular basis.
As I walked, I also thought about the last client I saw yesterday. She is a bright, energetic professional woman. She administers the day-to-day operations of a large non-profit agency; she is involved in community groups; and she's raising a child with her partner. She came to see me because of insomnia, stress, and stomach irritation. While her physician prescribed medication for these symptoms, it didn't really solve the problem. I've been working with my client to slow down, relax, and allow herself to experience her emotions rather than keep things bottled inside while spending her waking hours "in charge" of everything. It's been a struggle for her to slow down and allow her mind to become quiet and still.
Many people today struggle with the amount of work they face, the demands on their time, and the pace of managing task after task. Sometimes this hectic pace is associated with a high salary level. Often, it is not. No matter what the financial benefits of such a lifestyle, it inevitably pulls us away from ourselves and prevents us from being "at home" with ourselves.
A vital spiritual practice and an important aspect of personal growth is taking time for self each day to simply be still. Often, creating that space is like trying to push a lot of water up hill. The demands on our time keep pressing down and prevent us from having the quality time we need.
By taking time to be quiet each day, we begin to let go of the demands and expectations placed on us by others (and often the expectations we place on ourselves). In their place, our emotions and feelings about our lives begin to surface. As we sort out our emotions, both the joys and the concerns, we have the opportunity to simply rest with the person we are most deeply. That quiet rest gives us the opportunity to restore our energy and be renewed with a different kind of clarity on life. When time in quiet becomes a regular part of our lives, we are less likely to be jostled back and forth by the demands of our lives, and we walk through life with a greater sense of calm and assurance.
Whether it is in the form of meditation or the time to walk the dog, each of us needs to break away from the concerns of everyday life long enough to permit everything to go quiet inside us. The process of letting everything go quiet inside is the process of returning to the center of who we are. It is when we learn to live from the center of who we are that we can engage in our work and relationships with freedom and spontaneity.
© 2013, emerging by Lou Kavar, Ph.D.. All rights reserved.